8 Colors Available Printed POF Polyolefin Shrink Film, Customized Wrap Film Printing Service
Printed Shrink Film is one of our services while producing the different types of polyolefin POF film.
It can be customized, with big coverage and 8 color printing, no distortion during the shrinking process.
The printed shrink film makes the merchandise retail display distinguished and more attractive. The bar code for multipack helps to be identified easily.
POF heat shrinkable film is non-toxic, odorless, and meets environmental protection requirements, suitable for most automatic and semi-automatic equipment requirements.
It is widely used in the packaging of various products such as food, pharmaceuticals, beverages, confectionery, and so on.
Especially in the combination (bundle) packaging of irregular shaped articles or goods, it can not only meet the functions of moisture-proof, dust-proof, touch-proof, transparent display but also increase the attractiveness of the product.
As a leading China professional polyolefin POF Film manufacturer, we are holding monthly capacity 2,000 MTs, powered with 4 five-layer co-extrusion blowing producing lines, yielding thickness from 10μm to 38μm.
By sort of format, there are Center-folded, Single Wound, Tube, and Bags POF Polyolefin Film.
We are committed to serving a very good price printed shrink film while maintaining high product quality.
The certificates our product granted include MSDS, FDA, RoHS, REACH, etc.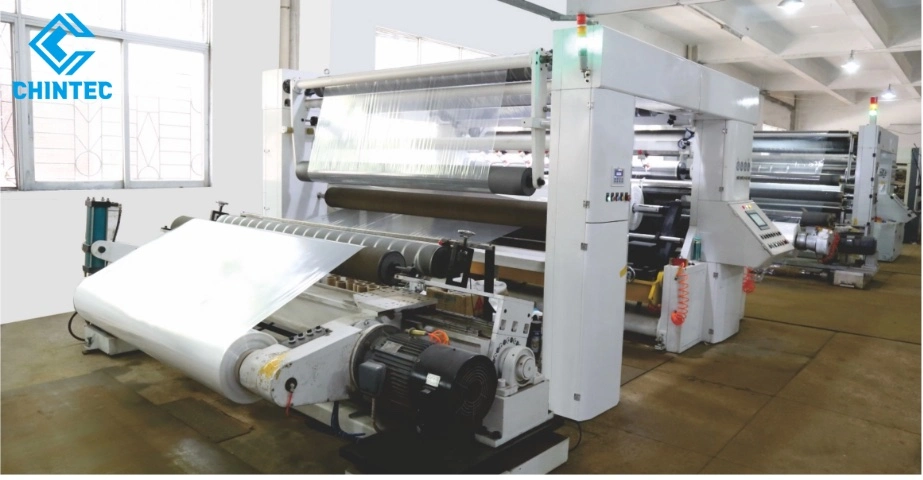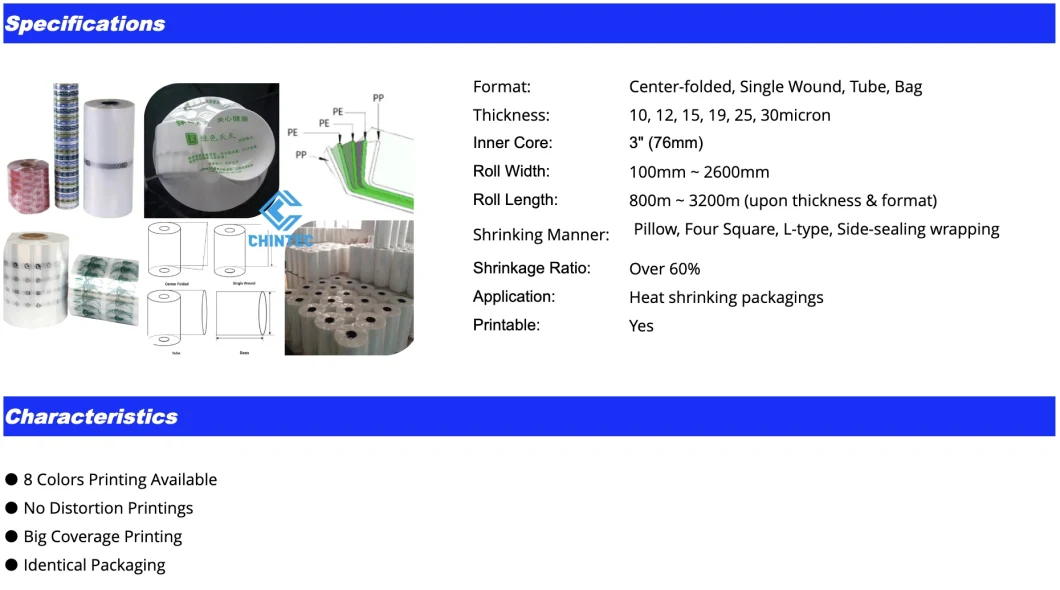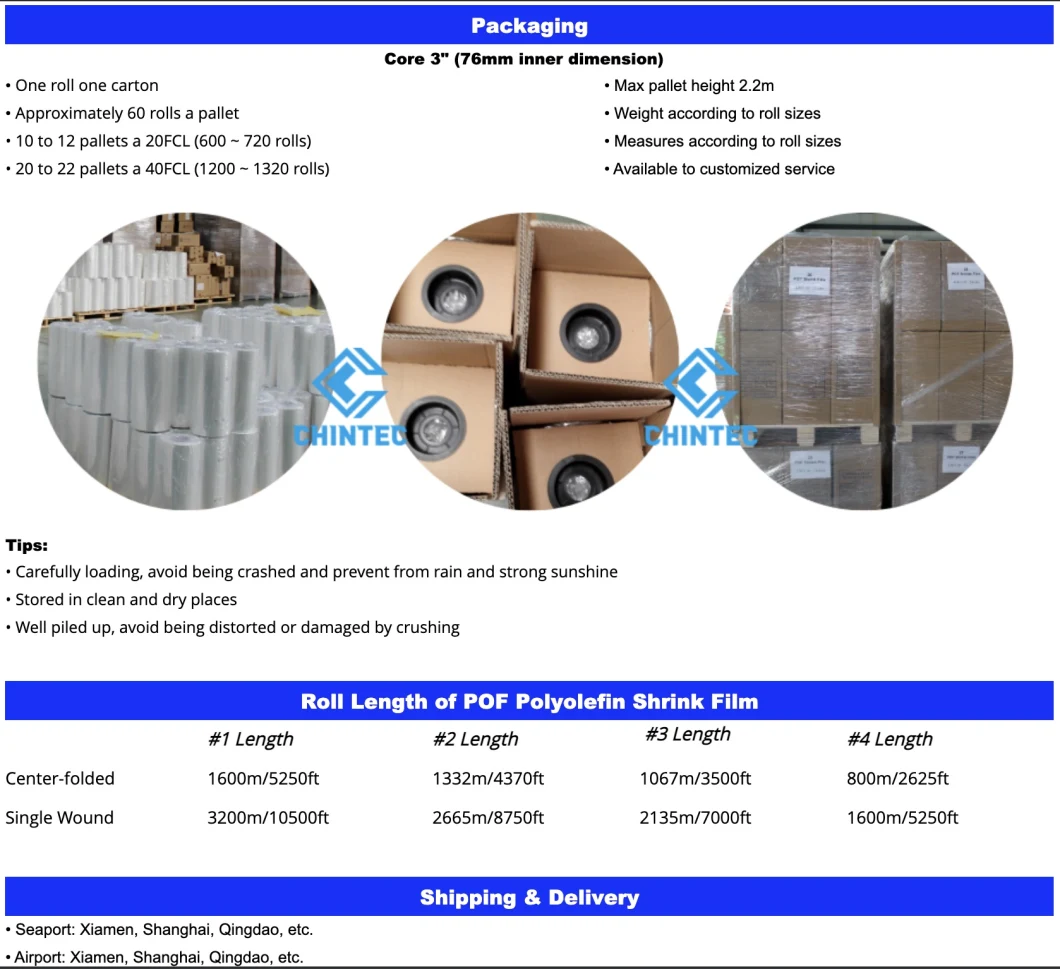 Company Overview Team Spirit Quality Inspection